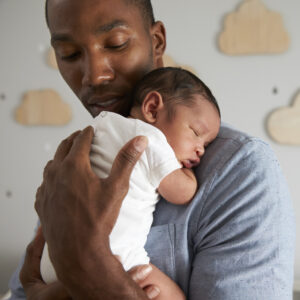 A DNA Paternity Test is the most commonly known type of DNA test which determines biological paternity. In plain English – this test determines who da daddy really is…or isn't.
Specimen collections for this type of test require a non-invasive cheek swab collection from the child and the alleged father(s). A specimen collection from the mother is preferred, although not required for this test.
The Most Important Question…
Are the results for your own personal information or could the results end up being needed for legal purposes such as child support, child custody, estate claims, birth certificate changes, etc.?
The results of a paternity test can have far reaching effects and can literally be a game changer for families, children and parents alike. The method of collection determines if the test results will be allowed for legal purposes. The reason for testing should be discussed prior to the collection process being started.
When testing for legal purposes, legal, government issued, photo identification is required for all participants. If a child does not have photo identification, a birth certificate, social security card or medical card with the child's name should be produced.
If you are conducting the test purely for your own personal information and will never use the results of the test for legal purposes, no identification is required of any party.
Want to determine paternity BEFORE the child is born? Check out our prenatal paternity testing page.
PRICING & TURNAROUND:
LEGAL DNA PATERNITY TEST:  $330.00
FYI DNA PATERNITY TEST:  $200.00
Please Note: If a specimen collection is required to be performed in a location outside the Carolina Testing service area, we will arrange for the collection to be scheduled using our nationwide network of service providers. There is an additional specimen collection fee of $60.00 per collection that is not able to be conducted at a Carolina Testing office.
Turnaround Time: 3-5 Business Days (Next business day results available for an extra fee)
*Turnaround time starts once the lab receives specimens from ALL parties in the case.